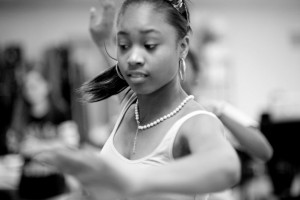 Welcome to the VERY FIRST LOVEWELL WORKSHOP IN NEW YORK, NEW YORK.
We will be accepting 10 students to join us on this creative adventure.
WHO: Entering 8th grade- Exiting Freshman year in college
WHEN: 08/07/2017- 08/18/2017
MORE WHEN: The workshop begins on Monday, August 7th, 2017 and runs Monday-Friday from 9am-2pm until the Wednesday of the second week (08/16/17) and then 9am-9pm the final two days (8/17-8/18). The conclusion of the workshop will take place on Friday, August 18, 2017 after the final presentation.
WHERE: (8/07-8/16)
Workshop will be held at:
The New York SongSpace, Ltd.
1841 Broadway, Suite 1212
New York, NY 10023
(8/17-8/18)
Presentation/rehearsals will be held at New York City Center Studio 4 – The Harkness Studio
131 West 55th Street (between 6th and 7th Avenues)
Manhattan, New York City.
WHAT: Collaborate, conceive, write, compose, design and perform an original piece of theatre with music while working with professional artists and fellow students. The final product will be a workshop presentation of an original work of art.
MORE WHO: 10 students will join a professional staff  and share their collective stories from all walks of life.  In doing so, one, solid, unified piece of theatre is born.  In order to make this happen, we need creative people of all types.  This experience is about the creative process, with the focus on the 2 weeks of creation. There will be a presentation at the end of the workshop, but as stated, the focus will be on the writing, composing, creative process and the presentation will be about sharing the material, not the production value.
STAFF: TBA
PRESENTATIONS:
Friday, August 18th, 2017 at 6:30pm
Friday, August 18th, 2017 at at 8:00pm
LUNCHES: Students should bring their lunch with them daily.
APPLICATION PROCESS: All applicants (including returning students) must pay a $25 application fee. Your application is not complete until the fee has been paid. If you are a new student, you must fill out the essay questions that are on the application. If you are a returning student, you do not have to complete the essay, but you must type 'returning' into each essay field or your application will not process correctly. Your paperwork will not be processed until your application is complete. You will hear from us, via email, within one week of your application.
COST: $25 application fee. $500 tuition** (Tuition & Production Package – includes 60 hours of in workshop time; 1 Lovewell logo T-shirt, 1 poster,; a download of the video of the performance; and 2 adult tickets to one performance.) Please note that there are scholarships available for those not able to afford this tuition. If you think this workshop is for you, register and apply for a scholarship.
RESIDENTIAL HOUSING:  Residential housing is not available for the summer of 2017. 
PAYMENT: When you apply you must pay the $25 application via Paypal at the time of submission and our system will guide you there. Your application is not complete until this fee is received. Upon acceptance into the workshop, you will receive an electronic invoice via email for the $500 tuition fee. There will be payment options available and you can pay in installments. Please note that we only accept payment for the workshop via Paypal to the address info@lovewell.org
SCHOLARSHIPS: To the extent possible, Lovewell will offer scholarships to families with limited financial resources. We will not turn away students due to their inability to pay. Each student is eligible for one scholarship per summer. You must first apply to the workshop and be accepted before applying for a scholarship. The scholarship program works on a first come, first serve rolling basis. We highly suggest applying and securing your space in the workshop even if you intend to apply for a scholarship, as there are limited slots available in this workshop. Our scholarship applications are available HERE.

REFUND POLICY
Cancellations made by June 1st, 2017 are fully refundable minus a 10% administration fee. Cancellations made between June 2nd, 2017 and the date the workshop begins are refundable (minus a 10% administration) only if the space in the workshop can be filled by another full paying student.  Cancellations (for any reason) made after the workshop begins are nonrefundable.