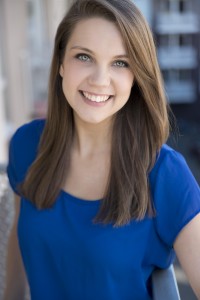 Kimmi Johnson (Director)
is an actor and educator living in South Florida. Upon graduating with a BFA in Acting from Elon University, she spent a year working for the Orlando Shakespeare Theater. As a resident artist there, she taught in-school workshops and classes to students in the community and performed in the main stage and children's theatre productions at OST. Since moving back home to South Florida, she has continued her work as a choreographer for theatre programs at various local high schools, and has been seen in productions with Actors' Playhouse, MNM Productions, and Outré Theatre Company. This her 9th summer with Lovewell.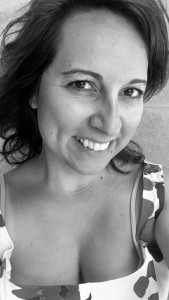 Shannon Brandt-Asciolla (Assistant Director)
 a native New Yorker, first graced the stage at the age of 6. She knew then theatre would hold a special place in her life. Since she began she has been in straight plays, musicals, improv, stand-up, television and film. During her undergraduate studies she first directed her peers in "He's Having A Baby" (Carmichael) and has grown to adore the other side of the stage as well. Shannon is very pleased to be doing her first show at Lovewell! She is excited to share her knowledge with her students and knows that she will gain valued experience.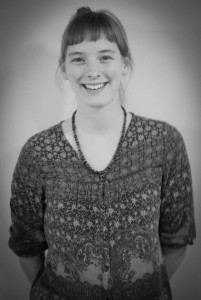 Dorie Spangler (Script Editor) is a writer and educator from Fort Lauderdale, FL. She holds a B.S. in Media Production and Creative Writing from Florida State University, where she worked as the head writer and director for the locally-broadcasted comedy variety show Seminole Night Life. A poet and fiction writer, Dorie has participated in workshops under the mentorship of award-winning writer David Kirby, and enjoyed the opportunity to showcase her work at various readings in Tallahassee. This past year she has tutored writing and taught classes at Yellow Wood Learning community, a school aimed at giving students more creative and individualized curriculums. A long-time student and now staff-member for Lovewell, Dorie has co-written over a dozen musicals, and looks forward to continuing her work as a Script Editor for various programs around the globe.
Nicolas Aquino (Music Director)  is a music director and performer, and has studied at the University of Miami's Frost School of Music. He has participated in Lovewell workshops since 2010 and began on the music staff in 2014. His music directing credits include Mr. Burns: a post-electric play, Little Shop of Horrors, and Shrek, Jr the Musical.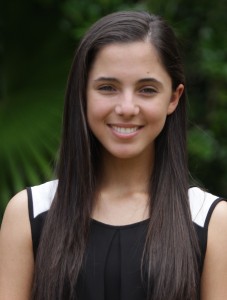 Shelbie Rassler (Assistant Music Director) is currently pursing a Bachelor of Music in Composition at The Boston Conservatory. In her senior year of high school, she wrote and musically directed a children's musical that has since been performed throughout South Florida. Shelbie has spent the last several summers in intensives at The Frost School of Music, The University of North Carolina School of the Arts, The Boston Conservatory, and toured with The Jinsha Music Festival in China. Shelbie was the 2016 recipient of the National League of American Pen Women Music Composition Scholarship, the National PTA Reflections Music Composition Competition, and The Weston Philharmonic Society Music Scholarship. In addition to composing classical music with concentrations in film scoring and musical theater, Shelbie has worked for several theater companies and individual students to arrange and record instrumental tracks for productions and auditions. She is also a professional saxophonist and percussionist and has a passion for performing and conducting music. Shelbie was introduced to Lovewell over ten years ago when her sister first participated in the teen program and is so excited to be spending her first summer on staff!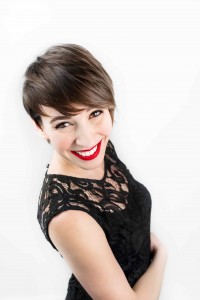 Marlana LaCivita (Choreographer) dancer, choreographer, and consummate professional, dance has been the force behind her entire career. Her dance experiences started at age two with a trip to a Jazzercise class and then the classes began and she hasn't stopped since. She became a dancer and singer during her school years with Easy  Street Productions performing in stage shows such as Beauty and the Beast, High School Musical, and Hello Dolly. She also began her choreography experience in high school with dance productions for show choirs. Dance and performance became her major at Slippery Rock University where she was the sole student in her class chosen to perform each year in the prestigious ACDFA college dance adjudications. She also was chosen to perform in two Legacies of Dance at Hunter College in NYC. Her greatest discipline in dance is tap, although she has studied all the known disciplines as well as African boot dance, Irish step,  ballroom, and belly dance. Her professional career began immediately after college by securing a spot in Busch Garden's main stage show Katonga in Tampa. Her dedication on the stage there made her a favorite performer for a plethora of shows at that park. Her greatest achievement there had to be as choreographer and dancer in Treasures of the Mirage, a multi-cultural middle eastern production for which she received a nomination in choreography for Best of the Bay. She regularly performs around the world for Cirque Dreams and ESP Entertainment for public and corporate events. She is a wanted tap instructor who has taught at local studios and for performances at universities. Marlana is also a cancer survivor. She attributes her survivorship to being able to dance through her trestments. She is an ambassador for the Leukemia and Lymphoma Society,  and has a non-profit  fundraising program called BeInfinite where one of a kind infinity scarves are made for cancer patients.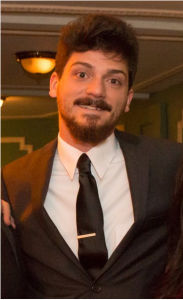 Riley Hutchison (Co-Technical Director) has previously served as technical director at Lovewell's  2016 Columbus workshop and stage managed for The Ohio State University Department of Theater (City of Angels, Trouble in Mind), Columbus Children's Theatre (Jackie & Me), and Short North Stage (Kiss of the Spider Woman, Sunday in the Park With George) where he also served as production manager. He has also been a member of the design and directorial team for several productions (The Last Five Years, Thoroughly Modern Millie)
Joseph Rawda (Co-Technical Director)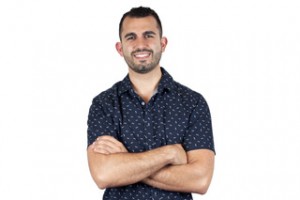 Cameron Jordan (Costumes and Props)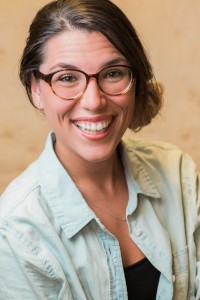 Tobi Nagy (Co-Media and Design) is an elementary educator and design artist living in Truckee, CA. She is excited to be celebrating her 16th year with Lovewell where she has held many different positions over the years. Miss Nagy was the recipient of the Swedish Women's Educational Association (SWEA) South Florida Scholarship and was part of the Oskarshamn, Sweden creative staff in 2012. She has developed Lovewell after school programs at the University School in Fort Lauderdale, FL (The Moon Watchers and The Plant) and at P.S. 264 Bay Ridge Elementary School for the Arts in Brooklyn, NY (The Haunting of Campsite 264 and Civil Shadows). She is the Resident Design Artist for The Classical Remix Theatre Company at P.S. 264 and will be working on Lovewell projects in Fort Lauderdale, FL and Columbus, OH this summer. Miss Nagy recently graduated with her Master's in Special Education and teaches kindergarten in Reno, NV. 
Brian Brant(Co-Media and Design) is an incoming junior studying Electronic Journalism with a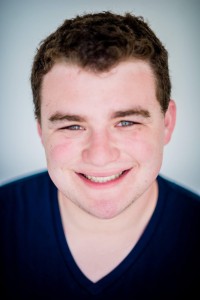 minor in Theatre and Political Science at The University of Central Florida. Recently Brian completed his second year in UCF's all-male a cappella group, The Crescendudes, and became an assistant news editor for the Central Florida Focus this spring. He has been a part of Lovewell since 2009, working his way up from the junior, teen, and cannot wait to be on staff yet again. He hopes to continue with Lovewell and change the lives for other students, as he has been so fortunate to know how life-changing Lovewell has been for him.

Sami Hodes (Intern) is so excited to be back at Lovewell for her ninth summer! A rising sophomore at Vassar College in New York, Sami is actively involved in theatre through both the Drama Department and Student Theatre. Still not sure what she wants to major in, she spent the year studying, performing, and trying to stay warm. Sami has been a student in 14 Lovewell processes, and she is thrilled to finally be a staff member! She would like to thank the Lovewell community for all of their support, and she looks forward to another amazing show!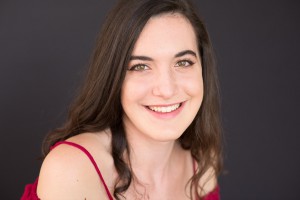 Sydney Belabin (Intern) is a 19 year old freshman studying theatre at Lynn University. Sydney began acting at the young age of 7 and has been hooked ever since. She joined the Lovewell community at the age of 12 and has since then been part of numerous shows including Glorious and Gray, Infinite Dark, Selective Service, and Roots of Red among others. Outside of Lowevell Sydney has been in shows such as Suessical (twice), Willy Wonka, Grease, Noises Off, Annie, and the list goes on. Although she cherishes all of her acting opportunities, Lovewell tops the list and she does not know what she would do without it. Lovewell has impacted who she is today in so many great ways and continues to impact who she wishes to be one day.
Lauri Oliver (On Site Administrator) is proudly celebrating her 11th anniversary with Lovewell!  After several years as a parent volunteer, Lauri was invited to join the staff as an Assistant Administrator, and now serves as the Administrator for the Fort Lauderdale summer workshops. She was introduced to Lovewell by her childhood best friend Shelly Bernstein, when Shelly called looking for last minute replacement musicians for a junior show, and 2 of Lauri's sons filled in. By the next summer, Lauri's daughter Adele became a Lovewell student, and after participating in 15 workshops and as an intern last summer, she is now an official staff member as well!  Lauri is happily married to Michael (aka "Mr. Lovewell), and has 4 children by birth, 1 by marriage, and 4 pups.  During the year, Lauri works various part time jobs as a business consultant for multi-unit owners' of Subway sandwich shops, manufacturing cabinetry for a custom closet company, and catering for an entertainment company.  Summer is undoubtedly her favorite time of the year when she can set all of her other work aside, and come play with her Lovewell family!
OFF SITE ADMIN: Shelly Bernstein

PRODUCING ARTISTIC DIRECTOR: Carrie Gilchrist
FLL CHAPTER MANAGER: Tyler Grimes