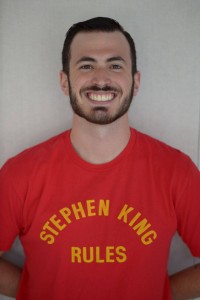 Tyler Grimes (Director; FLL Chapter Manager) is a multidisciplinary artist and educator with experience teaching learners of all ages. He received his B.S. in Educational Theatre with a minor in Dramatic Literature from New York University. He currently teaches middle and high school drama at Somerset Academy in Pembroke Pines, where he is the proud leader of the Somerset Theatre Factory. In the past he has taught with such prestigious organizations as The Park Avenue Armory, TADA! Youth Theatre, Exploring the Arts, as well as with more than two dozen schools in the New York public school system and in Florida. Member of the Dramatists Guild. As an award winning playwright, his work has been produced in half a dozen states, commissioned by NYU, and published by Indie Theatre Now. In 2014 his play A.D.A.M. 2.0 was part of the "Best of the Fest" series at the United Solo Festival in New York.  He is the Managing Director of Distilled Theatre Company in New York. With Distilled, he helped create DTC Radio, a free podcast where listeners can download new, original radio dramas. In addition to the radio plays he has written for Distilled, they have also produced his plays Stripped, and Ahoy, Abel Brown! Other notable works include The Foreverglades, Eat Your Heart Out, 5D, and Meat (2012 Serling Award Winner/2011 Heideman Award Finalist). This is his 11th summer with the Lovewell Institute. @RIPGRIMEY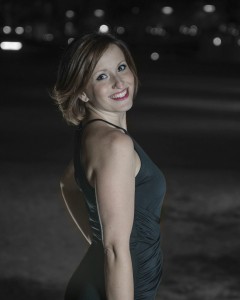 Heather Harrison (Assistant Director) has been in the Professional Performance and Entertainment business for over 22 years and she has been singing since she was a little girl.  Music has been a part of her life for as long as she can remember.  She has a BFA in Musical Theatre from Sam Houston State University in Texas and a Minor in Dance.   She has performed with several professional Theatre companies and Theme Parks throughout her career.  She teaches acting and improvisation workshops  and musical theatre in Florida, Georgia, and beyond.  She currently is an Install Production Manager for the Entertainment Department at Norwegian Cruise Line and is a part of Tampa's newest Cabaret Performance Group called "12 Sharp."  She is a silly and fun-loving Texas girl and a proud Mother of one beautiful girl.  She is so excited to be here at Lovewell  for her first year and looks forward to this incredible experience.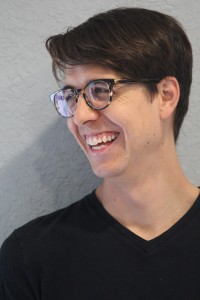 Dave Hamar (Music Director)
Dave Ha•mar /dayv hum-mahr/
noun. 1. Musician from Tampa, FL, son of Indonesian immigrant and small town Florida girl. 2. Freelance drummer, composer, and arranger. (Ex. "Dave Hamar is probably the coolest person ever.")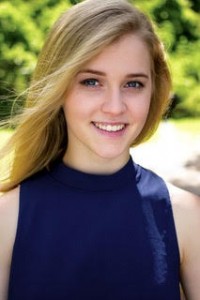 Abigail Cline (Assistant Music Director) is a performer, composer, and writer in Central Florida. Recently she has performed in Tartuffe (Maryann), Arcadia (Thomasina), Proof (Catherine & Claire U.S.), and Private Lives (Amanda & Sybil U.S.). This April, she and her writing partner composed and produced Letter to Spring: An Evening of Music by Kelly Pekar and Abigail Cline. As a continuation from her article, "ASL for Actors" published in Teaching Theatre magazine, she was invited to last year's International Thespian Festival in Nebraska as a Teaching Artist to perform and play upright bass in a premiere Playworks staged reading and interpret the mainstage production, Spring Awakening, in American Sign Language. She received her B.F.A. in Musical Theatre (Honors)/Creative Writing Minor from University of Central Florida. www.AbigailCline.com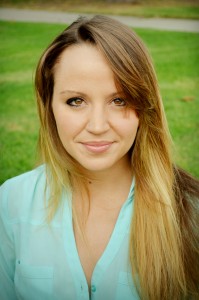 Amber Allgyer (Choreographer) originally from Lancaster, Pennsylvania, graduated Summa Cum Laude from Slippery Rock University in 2011 with a Bachelor of Arts Degree in Dance. After completing her studies, Amber relocated to Los Angeles, California where she continued to follow her passion for dance. She was a choreographer for a creative movement exploration course with Malashock Dance Company and worked as the show producer and choreographer for multiple Club Med all-inclusive resorts for two years. She is currently performing and choreographing for LA Unbound and is a company member of the Amaterasu Dance Company.
Eric Flemons (Script Editor) is BEYOND excited to be back in Lovewell for YET another incredible workshop. He has been a part of at least 11 Lovewell workshops, domestically and internationally. He is an alumni of Florida State University where he studied international relations and Russian culture. He currently resides in Los Angeles, California where he works as a flying trapeze instructor and dreams of swimming with blue whales. He would like to give a shout out to his sister Jenna Flemons who has successfully completed her freshman year at Florida State University, and bids her well in her pursuit of becoming a computational pentaquark theorist.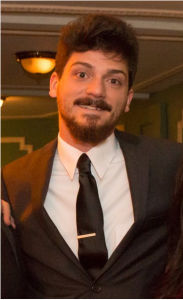 Riley Hutchison (Co-Technical Director) has previously served as technical director at Lovewell's  2016 Columbus workshop and stage managed for The Ohio State University Department of Theater (City of Angels, Trouble in Mind), Columbus Children's Theatre (Jackie & Me), and Short North Stage (Kiss of the Spider Woman, Sunday in the Park With George) where he also served as production manager. He has also been a member of the design and directorial team for several productions (The Last Five Years, Thoroughly Modern Millie)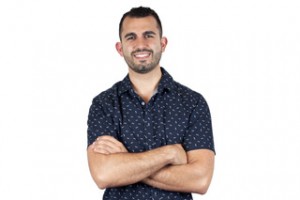 Joseph Rawda (Co-Technical Director)
Cameron Jordan (Costumes and Props)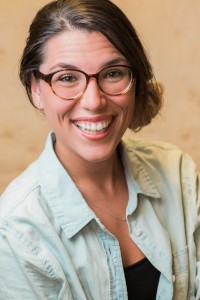 Tobi Nagy (Co-Media and Design) is an elementary educator and design artist living in Truckee, CA. She is excited to be celebrating her 16th year with Lovewell where she has held many different positions over the years. Miss Nagy was the recipient of the Swedish Women's Educational Association (SWEA) South Florida Scholarship and was part of the Oskarshamn, Sweden creative staff in 2012. She has developed Lovewell after school programs at the University School in Fort Lauderdale, FL (The Moon Watchers and The Plant) and at P.S. 264 Bay Ridge Elementary School for the Arts in Brooklyn, NY (The Haunting of Campsite 264 and Civil Shadows). She is the Resident Design Artist for The Classical Remix Theatre Company at P.S. 264 and will be working on Lovewell projects in Fort Lauderdale, FL and Columbus, OH this summer. Miss Nagy recently graduated with her Master's in Special Education and teaches kindergarten in Reno, NV. 
Brian Brant(Co-Media and Design) is an incoming junior studying Electronic Journalism with a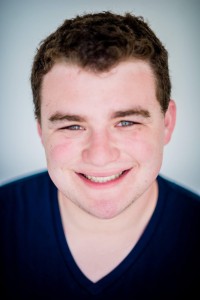 minor in Theatre and Political Science at The University of Central Florida. Recently Brian completed his second year in UCF's all-male a cappella group, The Crescendudes, and became an assistant news editor for the Central Florida Focus this spring. He has been a part of Lovewell since 2009, working his way up from the junior, teen, and cannot wait to be on staff yet again. He hopes to continue with Lovewell and change the lives for other students, as he has been so fortunate to know how life-changing Lovewell has been for him.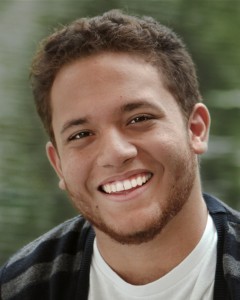 Carlo Feliciani Ojeda (Intern) born in Venezuela, raised in South Florida.  is a rising second year at University of North Carolina School of the Arts in the School of Drama. He is an aspiring director and writer and hopes to continue his training and love for the arts and creativity for many years to come. Lovewell has been a part of that beautiful journey, and he is very honored to be working with such bright and talented young artists and to be learning the Lovewell process. He has been taking classes in arts such as dance, singing, stage combat, speech, voice, movement, and much more, and he hopes he can bring his training to help in all possible ways during the process. He hopes for a great three weeks of crazy boundless creative power, and for the serious work that comes from serious play. Let's Fly Session One!
Lauri Oliver (On Site Administrator) is proudly celebrating her 11th anniversary with Lovewell!  After several years as a parent volunteer, Lauri was invited to join the staff as an Assistant Administrator, and now serves as the Administrator for the Fort Lauderdale summer workshops. She was introduced to Lovewell by her childhood best friend Shelly Bernstein, when Shelly called looking for last minute replacement musicians for a junior show, and 2 of Lauri's sons filled in. By the next summer, Lauri's daughter Adele became a Lovewell student, and after participating in 15 workshops and as an intern last summer, she is now an official staff member as well!  Lauri is happily married to Michael (aka "Mr. Lovewell), and has 4 children by birth, 1 by marriage, and 4 pups.  During the year, Lauri works various part time jobs as a business consultant for multi-unit owners' of Subway sandwich shops, manufacturing cabinetry for a custom closet company, and catering for an entertainment company.  Summer is undoubtedly her favorite time of the year when she can set all of her other work aside, and come play with her Lovewell family!
OFF SITE ADMIN: Shelly Bernstein

PRODUCING ARTISTIC DIRECTOR: Carrie Gilchrist