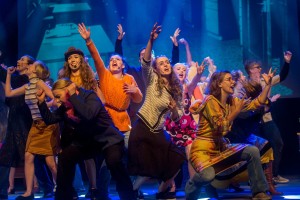 Scholarship applications for our 2017 workshops are available HERE. You must first apply to the workshop of your choice, pay the $25 application fee and be accepted into the workshop in order to apply for a scholarship. Your scholarship application will NOT be processed if you have not yet applied for the workshop of your choice and been accepted.
The Lovewell Board and Staff are dedicated to raising scholarship funds each year and are very passionate that no student should be turned away due to their inability to pay. This means the funds available are reserved for students and families who are truly in real need of assistance and you must be willing to honestly answer the questions in our scholarship application in order to be considered for an award. Also, we have passed on our fundraising efforts to EVERY student in Fort Lauderdale this year by lowering the tuition to $990 from $1100 in 2016 and $1200 in 2015.
Please apply early as we anticipate many applicants and scholarships are given on a first come first serve basis. You will be notified about the status of your application ASAP.
Also, please note the following important information when applying for a scholarship:
Once again, in order to apply for a scholarship for any of our workshops, you must first apply for the workshop, pay the $25 application fee and be accepted into the workshop (receiving confirmation via email).
Scholarships generally range somewhere between 20%-35% off of the total cost of tuition. We do take special circumstances into consideration on a case by case basis.
Please only apply for a scholarship if you have a real financial need. We do not want to turn away any student because of the inability to pay and work very hard to raise scholarship funds each year to help cover those who need help.
You must still make the down payment on the workshop of you choice in order to hold your slot in that workshop. If you are awarded a scholarship, it will be taken off of the top of the total amount due that that time.
Scholarships cannot be combined with any other discount (multi-student, multi-session).
Please email us at info@lovewell.org with any questions.