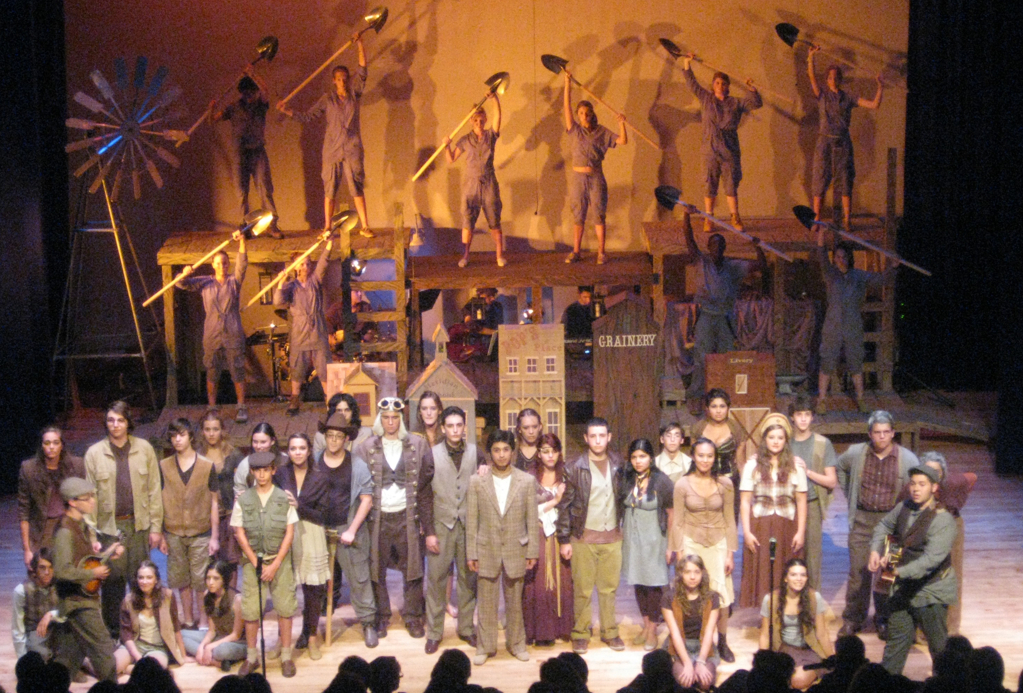 Lots of ideas trapped in your head? Do you want to get them out? You are not the only one. We welcome creative people from around the world and bring them together in unforgettable collaborations where dreams and reality meet. Watch your ideas spring to life- from your mind, to the page, to the stage, to the audience. Come feel the power of like minded artists creating a unified voice and making a difference. From the first word to the final bow, you will be part of every step of the creative process. Each summer we conduct workshops in Fort Lauderdale, Florida; in the Midwest; and internationally in Sweden and Italy with new workshops popping up all the time! Browse our workshops HERE.
From the very first word to the final bow, participants conceive, write, choreograph, compose, design, rehearse, produce and perform a full length, professional quality piece of theatre with music. Our staff is comprised of working professionals and educational experts. They teach at prestigious Universities, tour with rock bands, direct professional productions, conduct orchestras, own recording studios, write and produce their own shows, design for major companies and believe whole heartedly that sharing creativity is the best gift that they can share with the world.
We accept creative people of all kinds: writers, dancers, actors, singers, technical artists, visual artists, composers, stage managers and anyone who has a creative flair and is looking for an opportunity to express themselves Students are accepted into our workshops based on their application. Lovewell is about collaboration, the desire to be part of the creative process from the ground up and finding your own authentic voice through whatever art form suits you. It is a place to bring all of your wildest ideas and biggest dreams. It is a place where every idea spurs another thought that may become the basis of an entire show. So, we ask that you answer simple essay questions to the best of your abilities. There is no right or wrong answer, there is only "what you think" and that is what we want to hear.